THE RON JON SURF SHOP HISTORY

Ron Jon Surf Shop was founded in 1959 on the New Jersey shore. After gaining popularity with surfers and beachgoers over the years, the company expanded - opening stores in vacation destinations along the East Coast from Long Beach Island to Cocoa Beach to Key West and beyond.
"The Original" Ron Jon Surf Shop opened in Long Beach Island, New Jersey in 1961. Two years later Ron Jon Surf Shop founder, Ron DiMenna, headed to Florida and opened the "One-of-a-Kind" Ron Jon Surf Shop in Cocoa Beach.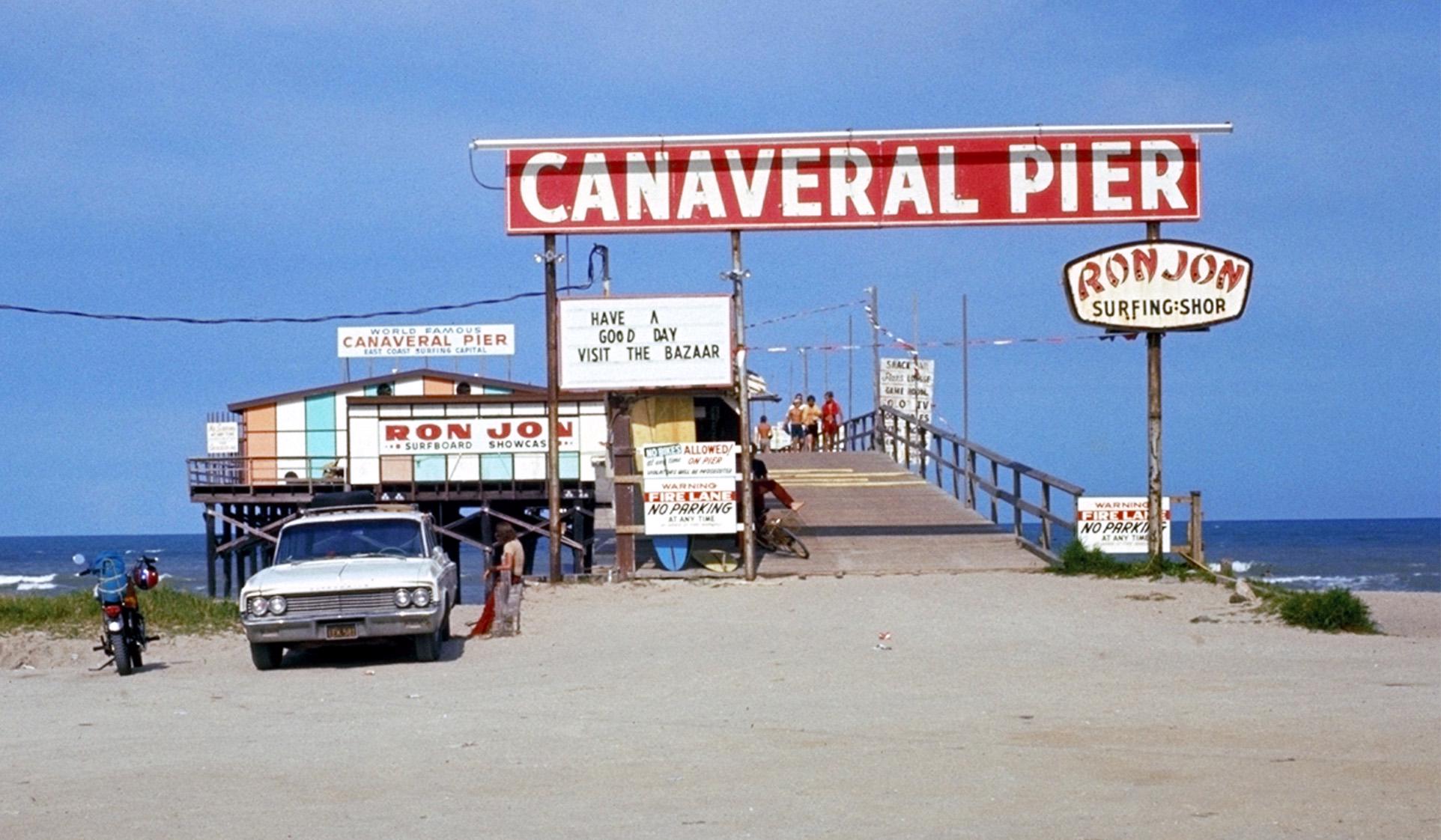 Ron Jon Surf Shop @ the Cocoa Beach Pier mid-1960s
Today, Ron Jon Surf Shop is a world-famous travel destination. Known for its colorful, fun and family-friendly stores, Ron Jon is a must-stop location on your next beach vacation offering something for everyone, whether a hard-core surf enthusiast or just a casual beachgoer enjoying a day at the beach.
Ron Jon Surf Shop on Long Beach Island, N.J. has been visited by generations of beachgoers coming to the shore each summer. The store has grown in size since the early days to become a four-level surf destination.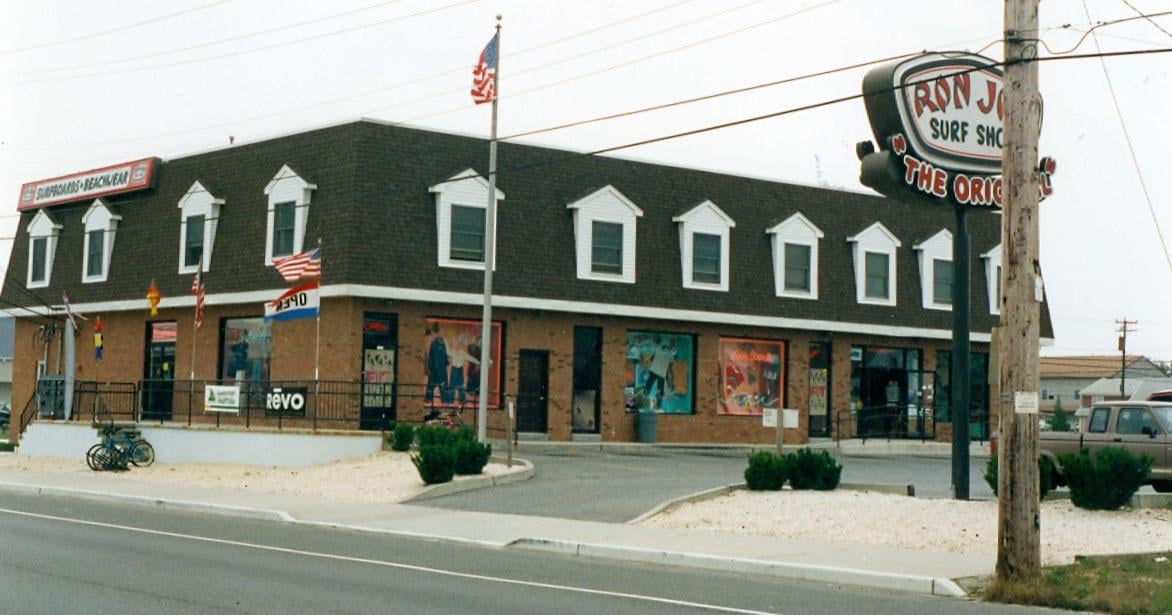 Ron Jon Surf Shop New Jersey Circa 1980

The flagship Ron Jon Surf Shop in Cocoa Beach, Fla. encompassing more than two acres, is open 365 days a year and boasts more surfwear and beach gear than any other venue in the country. The addition of stores in Florida, Alabama, South Carolina and Maryland bring the Ron Jon experience to loyal followers all along the East Coast and the Florida Panhandle.

Ron Jon Surf Shop Cocoa Beach Circa 1980
Along with surfboards and skateboards, Ron Jon carries all of the beach essentials needed to have fun in the sun and features a wide assortment of surfwear, swimwear, sunglasses, hats, footwear and many other items perfectly suited for the casual beach lifestyle. A visit to Ron Jon Surf Shop offers the best of the beach and days spent relaxing with your feet in the sand.

For more information:
Heather Lewis, (321) 799-8880 or [email protected]
The History of Ron Jon Surf Shop