Ron Jon Surf Shop Careers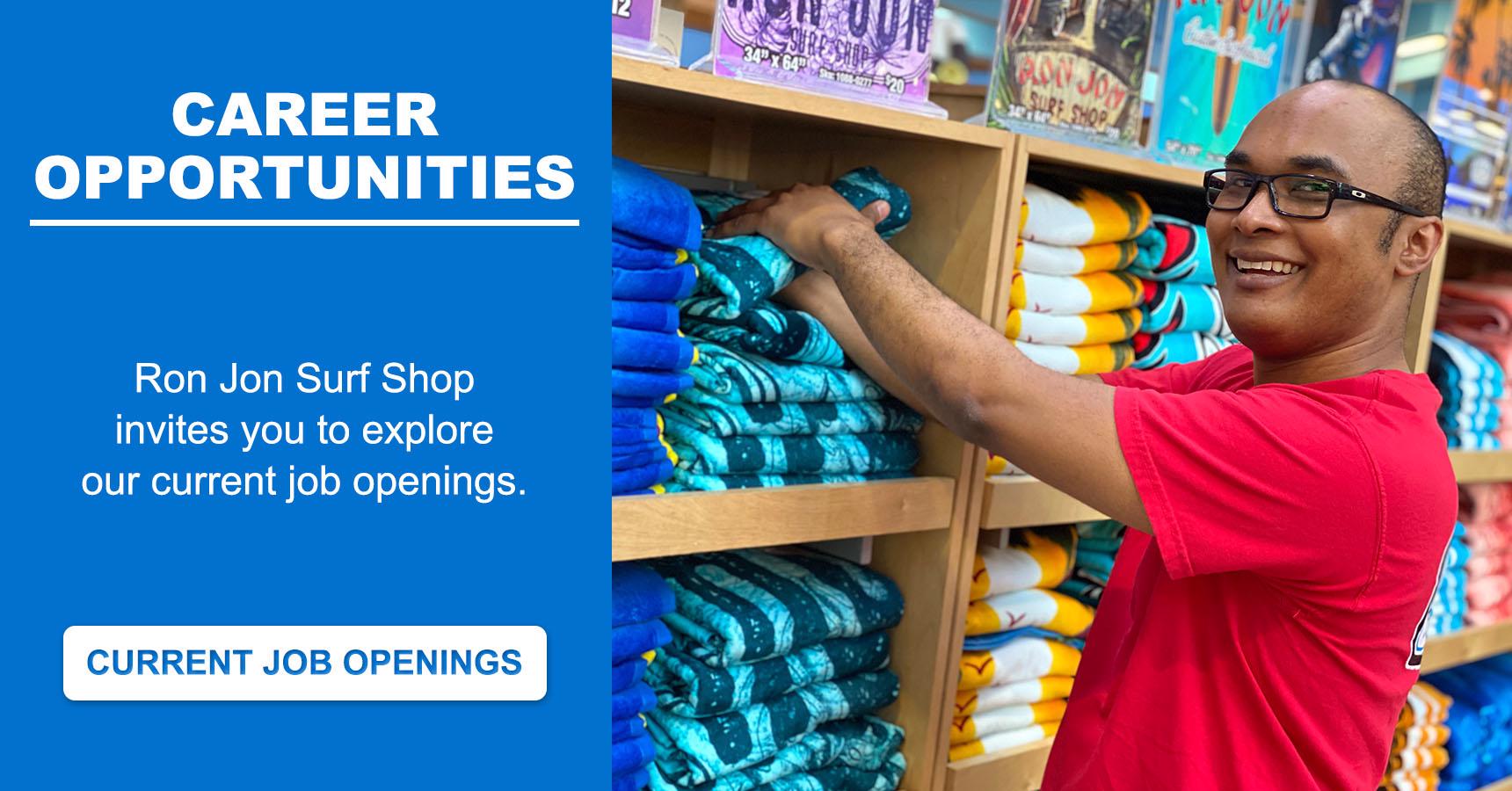 Welcome to the Ron Jon Career Page!
Whether you are a long time customer or are just discovering us for the first time we encourage you to explore the career side of Ron Jon's. Known worldwide by our distinctive logo, bright happy stores and amazing associates we have built our reputation on being a leader in the surf retail industry.
Are you looking for a rewarding career in retail but don't want to be one of thousands? With only 500 associates we offer a small company community while offering competitive pay and a generous benefits package.
Whether you want to work directly with customers, be a part of our retail management teams or go "behind the scenes" as part of our corporate support team we probably have a career that interests you. Always searching for the best and brightest in all fields we believe in promotion from within as well as seeking out new talent in all job markets. So whether you are just beginning your retail career or are a long established professional we encourage you to explore our company's rich history and see what has made us a leader in the surf retail industry for over 60 years.
Be part of a winning team - Explore Ron Jon Careers today!
To submit a resume directly, you can do so via mail or email to:
Ron Jon Surf Shop Human Resources
3850 S. Banana River Blvd.
Cocoa Beach, FL 32931
E-mail - [email protected]

Ron Jon Surf Shop is a Drug Free Work Environment.
Ron Jon Surf Shop is committed to Equal Opportunity Employment.